Transparency. Innovation. Partnership.
Claim Watcher's services give TPAs a powerful cost-containment option to offer your customers.
A win for TPAs
Full legal protection against balance bills
Cloud-based with an API that is platform agnostic for easy integration
Can either assist with full replacement or run in tandem as a dual choice offering
Can be stand-alone or bundled with our proprietary Stop Loss Protection service
Regular periodic reports that measure program performance
And your clients
Substantial savings, both for the employer and their employees
Plans customized around their culture and risk tolerances
No network restrictions
No referrals
Patient advocacy – we help defend the plan and members should disputes arise
Clients can use strictly for repricing, or can elect to use the full Claim Watcher solution including line by line nurse audits, audit reports, and full legal defense against balance bills
Rather than paying discounts off of arbitrary, inflated charges, Claim Watcher utilizes a referenced-based pricing (RBP) methodology that bases reimbursement rates off of available financial statements, actual cost data, and established Medicare rates.  Using this method, both employers and employees can experience significant savings from 20-30% on their health benefits costs, without losing any of the flexibility that a self-funded plan provides.
Our goal is to strike the right balance between actual provider costs and a fair margin above that cost so that not only are we able to make health benefit plans more affordable for both employers and their employees, but providers can feel like they are part of a win-win solution as well.  Working with providers in a fair and transparent way gets them on board with acceptance rates of 98%.
What our TPAs Have to Say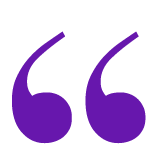 Regional TPA
As the owner of  a Regional TPA, Claim Watcher has enabled us to expand our base of clients and states in which we operate.  It has been a true differentiator for us in the marketplace, and frankly as a mid-size TPA, that is a huge advantage.  More importantly, they understand the independent TPA space by operating their own TPA.  It can be disconcerting entering into that type of partnership, but they have actually been referring business to our TPA.  They are engaging, professional, helpful, willing to participate in the sales process and helpful post-sale to make the implementation and on-boarding smooth.  We made the right choice in choosing Claim Watcher as our partner.
President