Help your clients fight back against a broken system.
You know the trend: each renewal, you sit down with your client to help them make important decisions and manage any objections. They trust you.
What if you had the power to provide them with a stronger alternative to the status quo?
Increased savings for them, and increased retention for you: that's all part of the Claim Watcher solution.
Add us to your tool kit of options, and provide your clients significant savings with added value for your services.  Claim Watcher can replace your customers' current out of network solution, fully replace the major insurance carriers, or provide your clients an offering alongside them.
PLAN FEATURES
Concierge-level customer service
Full legal protection against balance bills
Open Access Networks for members – no referrals
Level-Funded or partially self-funded options (25+ enrolled employees)
Customizable plan options
Robust reporting and employer dashboards
"A" rated stop-loss carriers
Direct Hospital Contracting
Transparent PBM & Specialty Drug Programs
Sales incentives and bonuses
What our Brokers Have to Say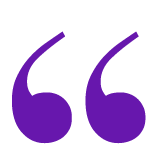 Regional Benefits Consulting Group
Installation was seamless. My client didn't have to do much, it was effortless. The education provided to the employee was easy for them to understand and impeccable customer service.
President and CEO